The AluMag Team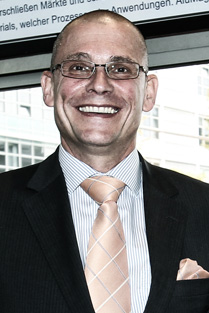 Name
Jost GAERTNER
Position
Managing Partner
Office location
Menden, Germany
Contact details
T: +49 2373 929492
C: +49 172 6000569
j.gaertner@alumag.com
Languages
English, German
About
Jost Gärtner, founder of AluMag, graduated in mining and civil engineering in December 1989. After one and a half year of experience as international marketing trainee at Austria Metal AG (AMAG), Jost worked for two years as Product Manager Europe and Executive Committee Member in Hydro Aluminium Automotive Structures GmbH. In 1994 Jost started up his own business, the AluMag Automotive GmbH.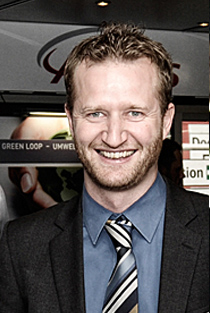 Name
Jesper LARSEN
Position
Market Research – Freelance
Office location
Beder, Denmark
Contact details
C: +45 2573 8790
j.larsen@alumag.com
Languages
English, German, Danish
About
Jesper Ove Larsen graduated as a market economist at Aalborg Higher Business School in 2001. In 2002 he started as a trainee at AluMag Germany and continued as a Market Research Assistant until 2008. In 2008 Jesper Ove Larsen transferred to AluMag Scandinavia as Market Research Manager.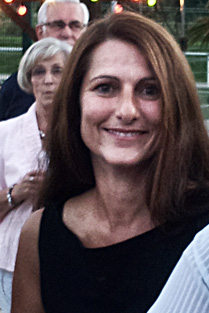 Name
Marcella GAERTNER
Position
Accounting
Office location
Menden, Germany
Contact details
T: +49 2378 123461
C: +49 172 7878767
m.piccinno@t-online.de
Languages
English, German, Italien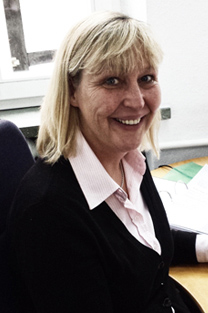 Name
Astrid WOLDT
Position
Inside Sales & Accounting
Office location
Menden, Germany
Contact details
T: +49 2373 929498
C: +49 171 3472801
a.woldt@alumag.com
Languages
English, German, France
About
Astrid Woldt got her degree as a certified foreign language secretary and worked for one year in Brüssel. After experience as a flight attendant in Lufthansa Frankfurt, she made her certificate as a banker. Since 2008 Astrid worked for AluMag Automotive GmbH as Team Assistant.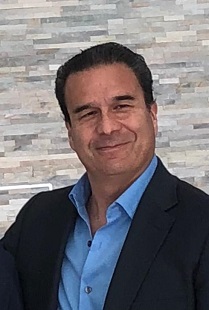 Name
Alejandro Mejia GUTIERREZ
Position
Managing Partner
Office location
Naucalpan, Mexico
Contact details
C: +52 1554 8889107
a.mejia@alumag.com
Languages
English, France, Spanish
Name
Roberto BOEKER
Position
Managing Partner
Office location
Plymouth (MI), USA
Contact details
C: +1 248 962 5086
r.boeker@alumag.com
Languages
English, German, Spanish
About
Roberto Boeker finishing high school in Mexico City, and started an industrial / commercial apprenticeship at Hella KG in Lippstad, Germany  and Bambury, United Kingdom. He attended the Industrie und Handelkammer school in Lippstadt, Germany and graduated in 1988 with a Hella masters in economy. After assignments at Rockwell Golde GmbH and TRW in 2001 he joined and started Probend LLC, in Canton, MI USA and later PWG USA LP, in Aynor SC USA as a managing partner transforming aluminum extrusions into rails and frames for the sunroof and convertible manufacturers. In 2007 he started a consulting company US-Consulting which later that same year merged with AluMag and is now a managing partner with AluMag® Automotive LLC based in Canton, MI USA.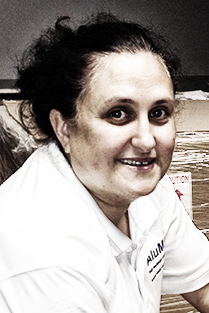 Name
Valentina MARINOVA
Position
Logistics
Office location
Plymouth (MI), USA
Contact details
T: +1 313 522 1846
v.marinova@alumag.com
Languages
English, Bulgarian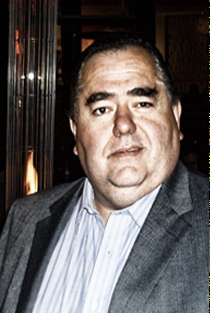 Name
Ricardo Schöer DIESTEL
Position
Senior Consultent
Office location
Colonia Napoles, Mexico
Contact details
T: +52 55 56829294
C: +52 155 40020501
r.schoer@alumag.com
Languages
English, German, Spanish
About
Ricardo Hinrich Schoer Diestel, a multi-lingual, technical degreed aviation engineer (1986), and bachelor in administration (2010), has gathered 13 years experience in civil aviation starting off as Airframe and Power Plant Mechanic (A&P) and ending as Dean of the Pilots School of a National Flag Carrier , adding to this 4 years in the printing industry as Mexico's & Latin American Technical Service Manager for a Swiss Corporation and 6 years experience within the Mexican Transportation Ministry (government) as Chief Inspector for all Airmen's Licenses and Aviation Schools, has a proven track record and extensive international coordination (19 countries) in problem solving while ensuring profitable scenarios based on his capability developing his teams capabilities.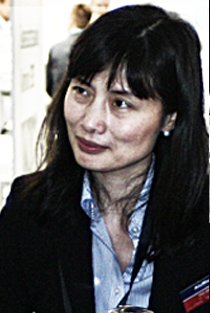 Name
Ying ZHOU
Position
Lead Of Japan & China Projects
Office location
Bad Homburg, Germany
Contact details
T: +49 6172 2792785
C: +49 172 6415876
y.zhou@alumag.com
Languages
English,German, Chinese, Japanese
About
After graduation from Graduate School of Engineering of Nagoya University, Japan, as Master of Engineering in Materials Science and Engineering, Zhou, Ying worked for Bosch Japan in the group of Project Management as a sub-project manager and Engineering Purchasing for Low Cost Country Projects. Since 2012 she joined AluMag in Germany as Japan-China Co-Ordinator for market development, market research and technical events.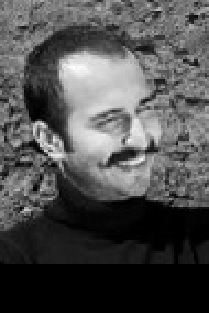 Name
Caner EVIRGEN
Position
Senior Consultant
Office location
Istanbul, Turkey
Contact details
T: +90 5455 153370
c.evirgen@alumag.com
Languages
English, Turkish