Delegate Registration – Mexico Symposium
Alejandro MEJIA
Managing Partner

Tel: +52 155 48889107
a.mejia@alumag.com
Main Sponsors: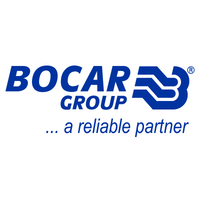 Organizing Partners: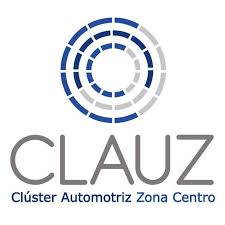 References From Detroit 2015 Symposium
"It was a very good event. Thanks to you and Alumag for bringing such a great event to N. America."
Mr. Steve Church – President & CEO – Gibbs Die Casting.
—————————————-
"First of all, many thanks for the invitation. I thoroughly enjoyed the workshop and the exhibition. It was nice to see companies around the globe with so many products.
I actually have no critical comments for improvements, so please continue the way you are going."
Dr. Anil Sachdev – R&D Manager Light Metal System – GM
—————————————-
"It was the best light-weighting venue ever. The audience and the speakers covered the globe, and the presentations were very technical. It was quite unusual that the hosts are experts in the field too! Of course, the primary reason to attend is to network and with one connection, we have already processed a NDA and are developing material specifications toward an improved aluminum alloy.
I am a little curious why the event title included the word "procurement?" This almost deterred me from attending as I thought it was targeted to purchasing people."
Mr. Andrew Halonen – Business Development – NanoAl LLC
—————————————-
Thanks for having introduced many new contacts
Mr. Jo Tamiya – Sales Group Leader, Die Casting Division – Ryobi Limited
——————————————
"We got interesting informations and made some connections with suppliers. Thank you so much.
I hope your symposium grow up to be the one of major conference in US."
Mr. Kenichi Tokita – Engine Designer – Subaru Research & Development Inc.
——————————————
"You made a perfect job and every time you supported us in a perfect and personalized way.
Even if the trip was a small challenge for us, our stay in Detroit and the Symposium was from our point of view well made.
Of course the location and especially the light conditions at the stage are improvable. But you know this, I am sure. It would be a pleasure for us to be also next year a part of your symposium."
Mr. Jörg Mantwill – Director Marketing & Sales – Bharat Forge Aluminiumtechnik GmbH
——————————————
I do not know how to thank you for all your kindness during N. America Automotive Lightweight Procurement Symposium.
Our members who joined the Symposium were intrigued by their insight on the presentations.
Many thanks again from all of our members for excellent Symposium.
Mr. Tomoya Yokouchi – Purchase Assistant Manager TSR Development Dept. – Fuji Heavy Industries Ltd.
——————————————
"I enjoyed the time I spent with the team in Detroit. First class venue, food, audio visual support, program well done, etc. I think I added a "general overview" for your audience. Pretty large crowd I thought for the detailed subject matter. I'd be willing to do it again if travel, etc. worked out."
Mr. Mike Roeth – Trucking Operations Lead – Carbon War Room
——————————————
"It was a good event, and I enjoyed participating"
Dr. Gerald Cole – Director Lightweight Operations – Automotive Insight LLC
——————————————