Media Partners
About:
Reed Exhibitions Greater China is a part of Reed Exhibitions, the world's leading events organizer that has 500 events in 43 countries. Globally, Reed's portfolio of exhibitions and conferences serves 43 industry sectors across the Americas, Europe, the Middle East, Asia-Pacific and Africa. The company employs 3,700 people worldwide. In 2014, Reed Exhibitions brought together over seven million event participants from around the world, generating billions of dollars in business for its customers. Reed Exhibitions is part of the Reed Elsevier Group plc, a FTSE-100 company and world-leading provider of professional information solutions to the science, medical, legal, risk management, and business to business sectors.
——————–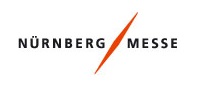 About:
NürnbergMesse is one of the 15 largest exhibition companies in the world.
The portfolio covers some 120 national and international exhibitions and congresses and approx. 40 sponsored pavilions at the Nürnberg location and worldwide.
Every year, around 27,000 exhibitors (international share: 39 %) and up to 1.13 million visitors (international share of trade visitors: 22 %) participate in the own, partner and guest events of the NürnbergMesse Group, which is present with subsidiaries in China, North America, Brazil, Italy and India. The group also has a network of approximately 50 representatives operating in more than 100 countries.
—————-


About:
Automotive News China is a free, weekly newsletter delivered via e-mail to more than 20,000 Chinese automotive industry executives and global automotive executives with responsibility for the Chinese market. Automotive industry executives that are interested in receiving this weekly newsletter can register online at www.autonewschina.com/en/reg.asp. It is supported by a robust website (www.autonewschina.com) that includes article archives and past issues.Automotive News China covers domestic Chinese automakers (SAIC, First Automotive Works, Chery, Geely, etc.) who export vehicles worldwide as well as the purchasing operations of global automakers (General Motors, Volkswagen, Toyota, etc.) that do business in China. It also covers global suppliers (Aisin Seiki, Faurecia, Lear, Visteon, etc.) who make auto parts in China for export to North America, Europe and Japan, as well as domestic Chinese suppliers (Wanxiang Group, Chongqing Tsingshan, Tianjin Automotive, Guizhou Honghu, etc.) who sell to automakers in China and worldwide.
————-
About:
Aluminium International Today is an English language journal dedicated to the production and processing of aluminium. It contains a digest of global news, events, and statistics as well as more detailed technical articles, company and country profiles, conference reports and regular regional economic briefings.
The target readership are managers and CEOs in the aluminium industry, but it is also widely read by members of research organisations, technical consultants and business consultants.
————-

About:
China Aluminium Network (www.alu.com.cn) is one worldwide direct and effective E-commerce platform for aluminium enterprises, traders, distributors and consumers. Our special service mode is "Trinity Service= Network + Books+ Exhibitions", including website building, e-commerce trade, software developing, professional books, exhibitions and etc.
————-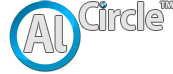 About:
Aluminium Circle draws its essence from the concept of a Virtual Aluminium Ecosystem. It is an information and business portal for the global aluminum industry that covers the whole eco-system and value chain of aluminum. It covers the industry starting from bauxite mining to alumina refining and goes to aluminum smelting, finished and semi-finished products and recycling. The portal lets you access news, event information, price update, directory data and business, service and HR leads along the five verticals of the aluminum industry…all on a single platform!
The portal aims to bring together the total aluminium ecosystem of raw material suppliers, lead producers, mid-stream and downstream product manufactures, recyclers, competitors and the end product consumers. The portal also has a lot to offer towards the information needs of R& D professionals/organizations, technical consultants, industry experts etc. The portal offers effective on-line communication medium for all operators in the aluminium sector and is one of the most visible platforms for promoting web marketing activities for companies & associations.
With its registered office in Singapore and its editorial, technical, commercial & marketing operations located in India, AlCircle aims to be a highly professional portal for the industry players worldwide to support their decision making needs.
————-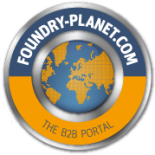 About:
B2B Portal for Technical and Commercial Foundry Management