Become An Exhibitor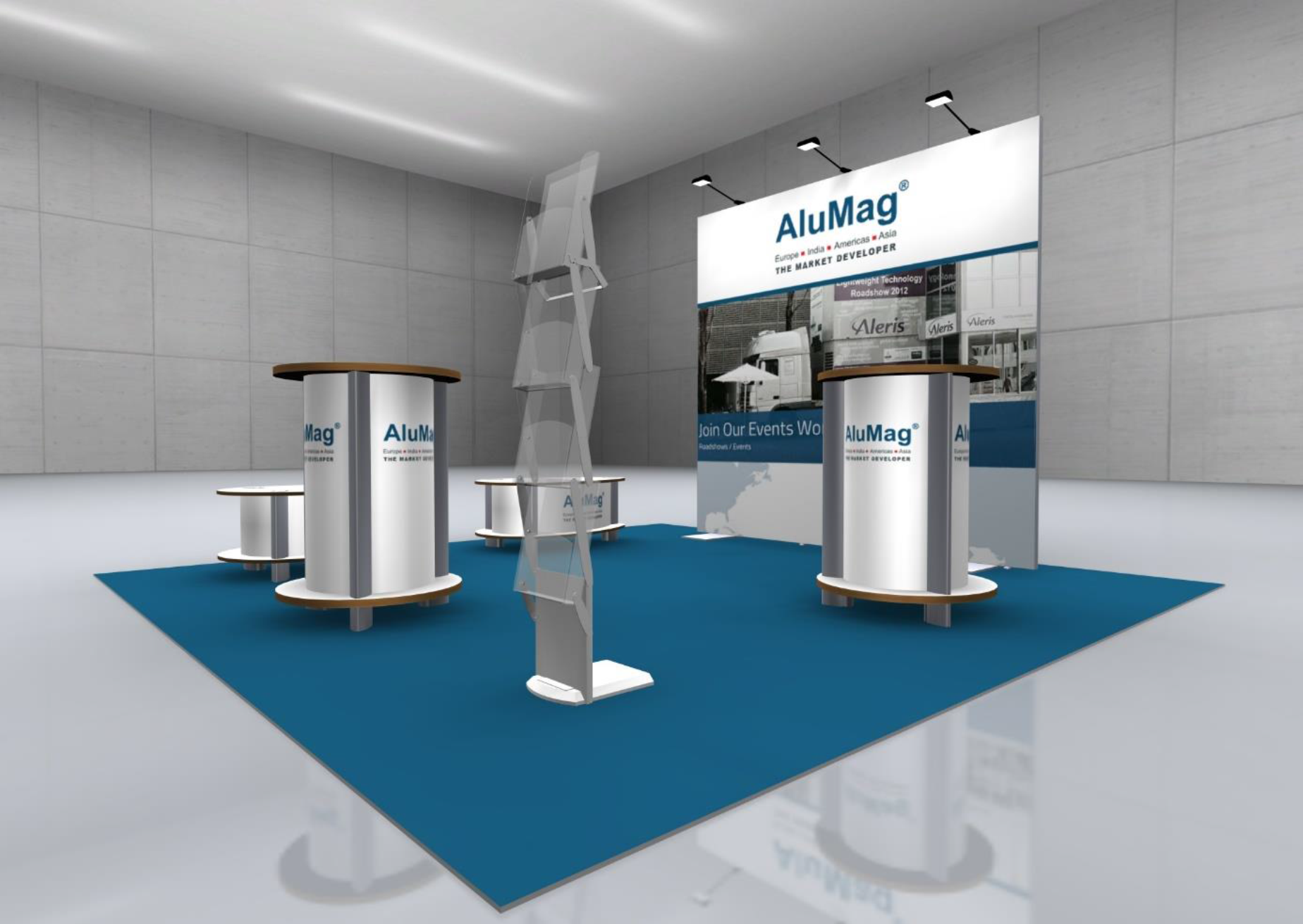 The Automotive Lightweight Procurement Symposium is the ideal event to exhibit your products. Since it is designed for procurement professionals you are guaranteed a perfect target audience.
Book your booth today to get up close with procurement professionals from leading OEMs and Tier I and II suppliers from all over the world.
Bring Your Own Booth System:

As an exhibitor you must bring your own booth system to the symposium. AluMag will only serve each exhibitor with the following:
100sft / 9sqm velour carpet [size have been adapted to the availably space]
2 high chairs
1 high table
1 long table (1,8m x 0,76m)
1 chair
One power connection
Advantages as an exhibitor:
Company logo on the AluMag Symposium webpage
Three days of networking with procurement executives
Price [+VAT]:
1,907 EUR – 2,360 USD – 282,000 YEN – 14,577 CNY
Please note that your booth location will be handled on a first come, first serve basis.
Contact AluMag Automotive GmbH for booking:
Phone: +49 2373 929492 or +49 172 6000 569
E-mail: j.gaertner@alumag.de