Pathfinder To International Markets Südwestfalen August 2010
Who in Menden in front of the building "The Old Pharmacy" stands, will hardly suspect, that from this location, new markets are being developed and opened, for worldwide operating technology leaders from the industry. Through the last eleven years the name "AluMag" has been a synonym for a highly qualified service provider able to understand and fulfill the customers' needs.
"We are not looking for new ways. We create them" AluMag managing director Jost Gärtner says. The requirements of our customers, who principally deal with new technologies, materials and possibilities, are high. Customers who want to open up internationally new markets face special organizational, technological and also cultural challenges.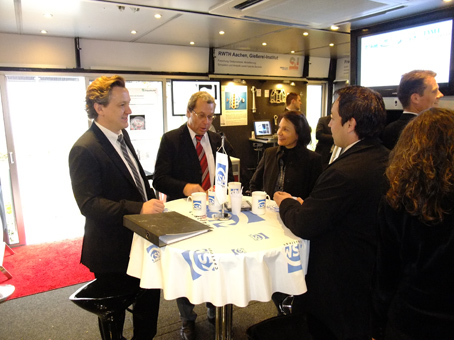 One of the Roadshow stopovers: The Visit at Opel
It is obvious that sales and economic success are in the focus for the customer. But only through qualified research, surveying all relevant information and data, it is possible to create a reliable and successful concept. This is exactly what AluMag can offer its customers, who originally were automotive oriented. Today, however, AluMag serves many different industrial segments. An extensive database, as well as worldwide engineering and production expert knowledge from all big economies and growth regions, form the basis on which custom-designed project solutions are developed.
Individually adapted upon the thoroughly complex requirements of the customers, AluMag analyzes the target markets, collects and validates most current data and develops "ready to execute" concepts. "The appreciation of the special requirements, the individual approaches and qualified probing of the markets distinguish AluMag from others" Mr Gärtner explains on the question "what is the basis of the success in his opinion".
"At least this is the feedback we have received from our customers". Mr. Gärtner adds. Furthermore the customer appreciate a reliable and at any time transparent project execution.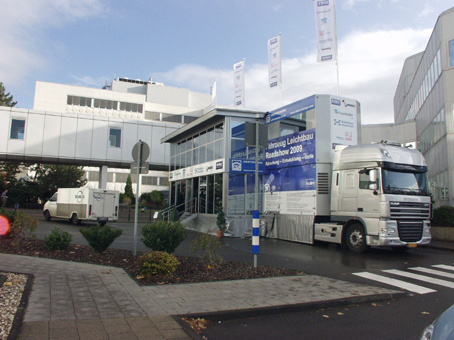 The AluMag "Lightweight Technology Roadshow 2009" makes a stop at Ford.
The roots of the enterprise are research and consulting services for the aluminium and magnesium processing industry with a core competence within the automotive business.
Through high quality demand and an early globalization strategy a worldwide net was created with experts from development, consulting and production.
Penetrating new markets as well as creating a path for its customer`s technologies and distribution channels. These are the main tasks for AluMag. Regardless of region, market, application, material, process or product. Customers are technological leading companies from different parts of the supply chain. Audi, Daimler and Ford are event partners. The main customers are international operating suppliers like Hydro, KSM Castings and W.L Gore.
Detailed information regarding AluMag`s current projects and events can be found on the webpage www.alumag.de