Become An Exhibitor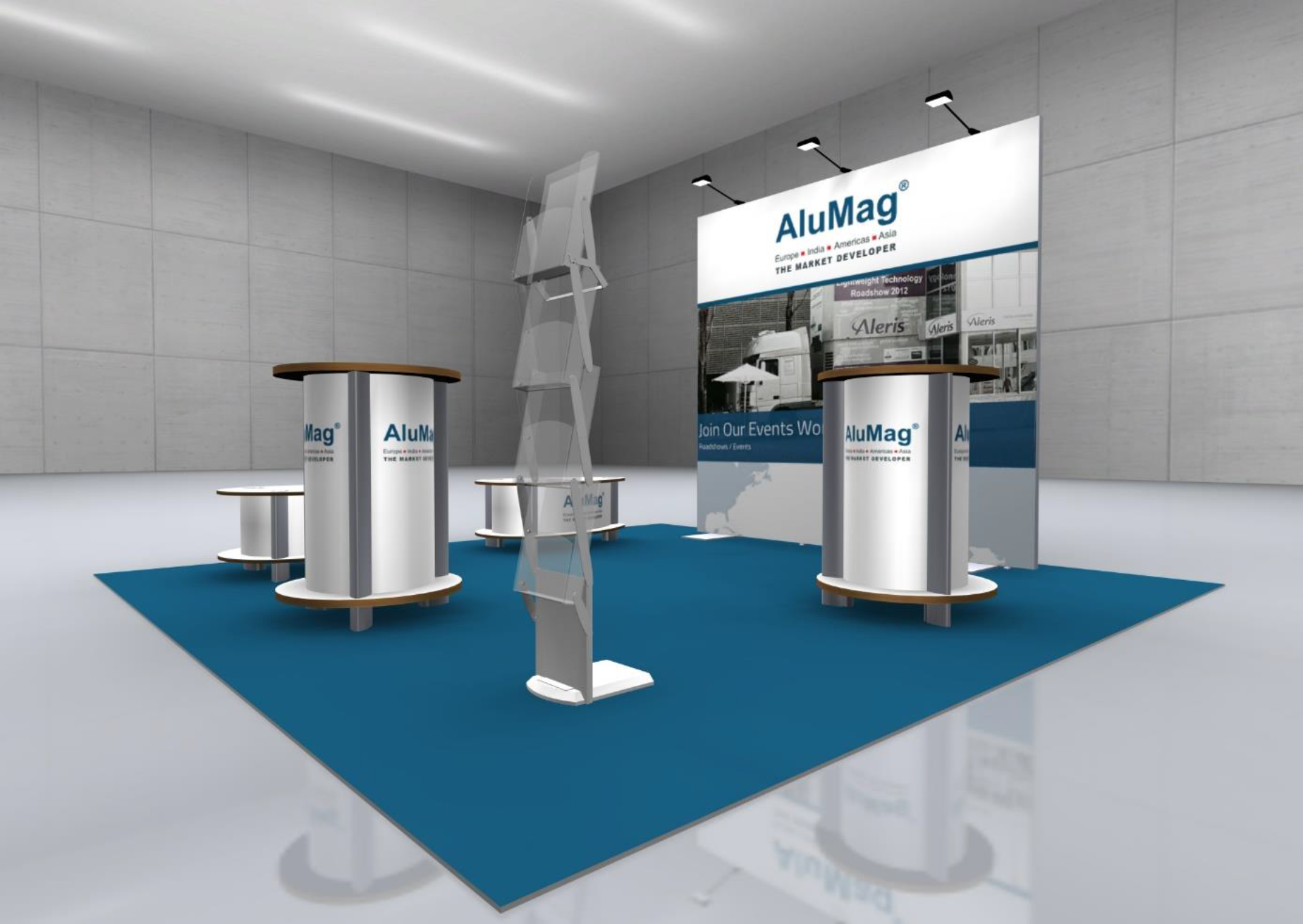 The Automotive Lightweight Supply-Chain Symposium is the ideal platform to exhibit your company, technology and products.
Book your booth today to get up close with procurement, engineering or sales executives from leading OEMs, Tier I and II as well as equipment producers to:
Exhibit your products and technology
Search for new suppliers
Backup a technical speech in the auditorium with physical product samples
Enhance your networking & interchanging possibilities
Use AluMag Basic Booth System Or Bring Your Own:

AluMag will provide you with a basic booth system containing everything you need to exhibit (Except your products samples and banners) You can also bring your own booth system to make a more prominent impression.
The AluMag basic booth system contains:
97sft / 9sqm velour carpet
2 high chairs
1 high table
1 long table (1,8m x 0,76m)
1 chair
One power connection
Advantages as an exhibitor:
Company logo on the AluMag Symposium webpage
Three days of networking with procurement executives
Price:
Your investment: 12,947 CNY (Price incl. AluMag basic booth system)
Please note that your booth location will be handled on a first come, first serve basis.
Exhibitor List:
Contact AluMag Automotive GmbH for booking:
Phone: +49 2373 929492 or +49 172 6000 569
E-mail: j.gaertner@alumag.de